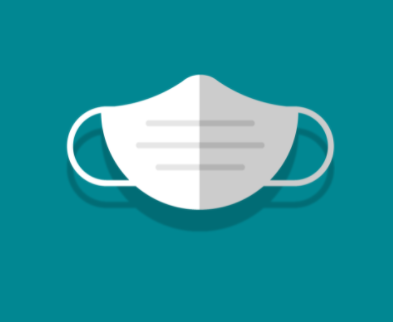 Dear Lake Ridge Elementary School Community,
The health, safety, and well-being of our students and staff, and the continuity of in-person instruction, remain our highest priorities.

As of February 25, 2022, masks are optional across all PWCS schools and offices for employees, students, and visitors, with the exception of Head Start Pre-K classrooms. Masks continue to be required by federal rules for adults and students in Head Start Pre-K classrooms.

Employees and students can continue to wear a mask based on personal preference, informed by personal level of risk.
The CDC no longer requires wearing masks on buses operated by public school systems. Under the CDC framework for measuring COVID-19 in the community, Prince William County is now considered to be at a low level. When at this level, the CDC no longer requires masking. PWCS will adjust these requirements should the community level change.
As it is now the option of parents and guardians to decide if their students will wear a face covering, our school will respect each individual family choice and will not track parent choices. It is important that we collectively support every child no matter what their choice.
Parents of students who may have health concerns are encouraged to have their student exercise their right to wear a mask. Our medical accommodation process will continue to be available for students with serious health concerns. Please contact Lake Ridge Elementary School to seek medical accommodation if required. PWCS will not reopen virtual options this school year, as adjustments to staffing and other logistical considerations are not possible.
We are excited to begin welcoming volunteers back into the classrooms. Currently we are not allowing volunteers into the cafeteria due to limited seating and ensuring mitigation measures for students. If you would like to volunteer in or out of the classroom, please reach out to your child's teacher to see if they have opportunities. This might involve making copies, laminating, preparing materials, etc... Watchdogs, our dad/father figure role-models program, will be starting up again soon. Please be on the lookout for more information! Please bring your photo identification with you and you will be asked to fill out the Guidelines for Volunteering in Prince William County Public Schools.
Our school will continue to implement a multilayered mitigation strategy in response to COVID-19 including the following:
Daily health monitoring in our school by our onsite health professional.

Required isolation for anyone who is COVID-19 positive.

Notification to families when a COVID-19 case is confirmed in a school.

If COVID-19 cases impact 10% or more of our school population, PWCS will implement contact tracing and quarantine if recommended by local health officials. PWCS will no longer quarantine students if schools are below this 10% threshold.

Please continue to monitor your student daily for COVID-19 symptoms and keep your student home if they are sick.
Free COVID-19 take-home tests are available for students at school. Contact Nurse Mary Johns at johnsms@pwcs.edu or call the main line at 703-494-9153 if you require one for your child.

If your child becomes sick at school, they will continue to be isolated, a parent/guardian will be contacted, and a COVID-19 take home test will be provided. In accordance with the Centers for Disease Control (CDC) and Virginia Department of Health (VDH), students who test positive for COVID-19 must continue to isolate for at least 10 days.

We will maintain additional mitigations including frequent cleanings, monitoring of ventilation systems, podding of students and social distancing when possible, and the use of plexiglass barriers in some circumstances.

Per the current Virginia Administrative Code, employees and volunteers working in classrooms or with students will continue to wear masks. PWCS will adjust these requirements should the law change.
Please see the PWCS website for more details and information on frequently asked questions.
We recognize that these changes are welcomed by some and cause uncertainty for others. We appreciate your partnership as we work together as a community to support and respect each other in providing every student with a safe and welcoming environment in which to learn.
Sincerely,
Sarah Harrington
Proud Principal
Lake Ridge Elementary School