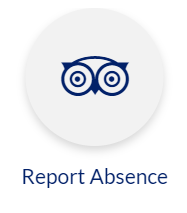 Dear Lake Ridge Families,
For your convenience we are offering you the opportunity to submit notification of your child's absence by submitting an electronic form. You may access the form by clicking the "Report Absence" button on our website. Please answer each question below to ensure you have provided the most accurate information.
Please direct any questions or documentation to Mrs. Harris (
[email protected]
) and Mrs. Lane (
[email protected]
). If you need to speak with someone directly please call 703-494-9153.
If you would like to view in your preferred language please use the drop down menu in top right corner.